Qualifications
I completed my B.A. in Spanish Language and Literature and my teacher training course at the Adam Mickiewicz University of Poznan. During those studies I did an obligatory internship at a sixth form college. I got my M.A. in Spanish linguistics from the Complutense University of Madrid and currently I'm doing a PhD in the same subject at the Charles III University of Madrid. I've also had the opportunity to do a part of my research at the University of Cambridge.
I've been awarded QTS (Qualified Teacher Status) by National College for Teaching and Leadership in England, where I can teach in state and private schools. I've also done the CELTA course (Certificate in Teaching English to Speakers of Other Languages) organised by the ESOL Examinations department of the University of Cambridge, which qualifies me to teach English in the private sector around the world.
Experience
I've been teaching foreign languages for 10 years and I've worked in Poland, Spain and the UK with students from different countries. I've got experience with individual and group classes, teenagers and adults, state schools, language academies, companies and private classes. I also taught the members of Cambridge University Hispanic Society.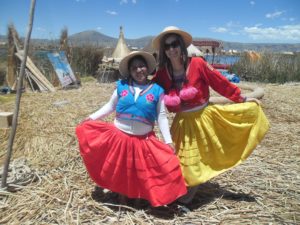 Life & Travels
In my work as a teacher I use the insight gained while living in Spain and the UK and travelling around Latin America- thanks to this experience I'm able to give a taste of their culture and colloquial language in clas